A "Joint" Project with Your Primary-Care Provider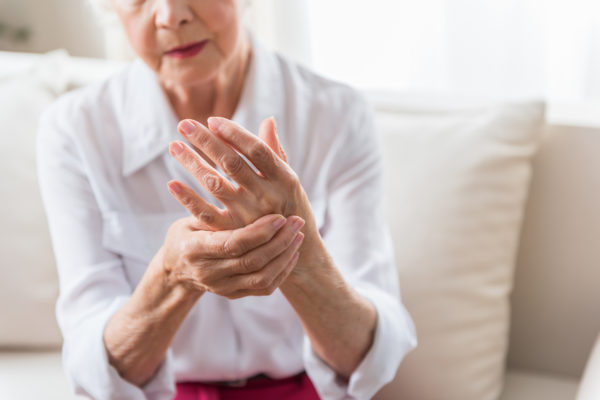 No bones about it, you may not have to see a specialist to get some much-needed relief from joint pain. Nearly half of adults with arthritis have persistent pain, and connecting with your primary-care provider may be able to start you on a pain-free path.
"Your primary-care provider, especially one with sports medicine training, can help you regain movement and reduce the risk of further joint damage," explains Millennium Physician Group's Patrick Murray, M.D.
The Arthritis Foundations says if you're having joint symptoms that cause concern, an appointment with a primary-care practitioner is a good place to start. They also clarify that "arthritis" isn't a diagnosis. It's a general term that covers more than 100 diseases and related conditions and knowing which type of arthritis you have is the first step in getting the right treatment and management plan for your situation.
"I take a whole-person approach with my patients' joint pain issues," says Dr. Murray. "Hopefully, we can help you manage your joint pain so it doesn't affect your activities. There are plenty of things we can do to get you back  doing the things you want to do."
Dr. Murray says that whole-person approach does not start with medications or a trip to the operating room, but instead with simple lifestyle changes that can make a real difference. Number one is controlling your weight.
"If you're overweight or obese and you lose at least ten pounds, you can get a 50 percent reduction in arthritis-related knee pain," Dr. Murray explains. "Exercise can help too. It doesn't have to be exercise specifically geared toward that joint. Aerobic activity and strength building, in general, reduces pain and allows you to function better."
There are a lot of non-surgical, non-prescription options for sore joints. Dr. Murray says skipping the specialist, at least at first, and checking in with your primary-care doctor is a great first step.
"Arthritis pain doesn't mean it's the end of doing the things you love," he says. "We just need to work together to get you back to where you want to be."
———
Millennium Physician Group
Patrick Murray, M.D.
Family Medicine, Sports Medicine
17501 N. Dale Mabry Hwy.
Lutz, FL 33548
813.723.5452
Comments are closed.