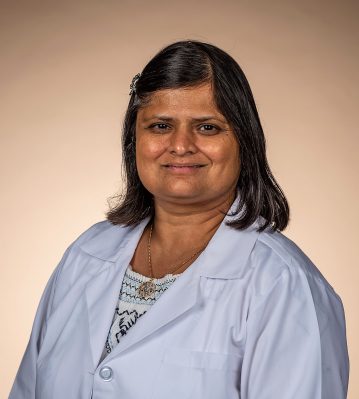 Alpa Patel, M.D.
Specialties:
Internal Medicine
NOW ACCEPTING NEW PATIENTS FOR PRIMARY CARE
Alpa Patel, M.D., is a 1998 graduate of University of Florida College of Medicine in Gainesville, FL. Then, Dr. Patel spent her residency at UF Health Jacksonville Department of Inter Medicine in Jacksonville, FL. She is board certified in American Board of Internal Medicine, and Cardiac Stress testing. She welcomes you to her location!
Call (904) 425-6963 to schedule your future appointment with Dr. Alpa Patel today!
For any care needs before Dr. Alpa Patel's practice opens, Dr. Mohammad Taj at our AC Skinner location would be pleased to care for you as Dr. Patel transitions to her new office.  Dr. Taj will be joining Dr. Patel at her new location as well on Baymeadows in Jacksonville, Florida.
Click here for more information about Dr. Taj.