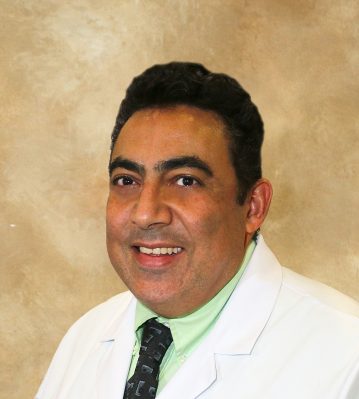 Eihab Hassanein, M.D.
Specialties:
Hospital/inpatient services, Internal Medicine
Eihab Hassanein, M.D., earned his Medical Degree from Alexandria University in Egypt, where he also completed his internship.  He went on to University of Florida to begin his Research Assistant Fellowship in the Department of Clinical Pathology. Once completed, Dr. Hassanein went on to do his Internal Medicine Residency at University of Connecticut.
Dr. Hassanein is a fellow of the American College of Physicians.  He is a member of both the American College of Physician Executives and the American Academy of Ambulatory Care.  He has received numerous awards for his hard work, including the Physician of the Month award.