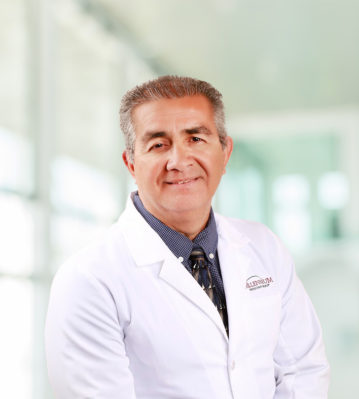 Estuardo Aroca, D.O.
Specialties:
Family Medicine
Estuardo Aroca, D.O., completed his Doctor of Osteopathic Medicine studies at the New York College of Osteopathic Medicine. He then completed his residency in Family Medicine at the Wyckoff Heights Medical Center in Brooklyn, New York.
With over 15 years of experience as a physician, in settings ranging from home health to inpatient and outpatient care, Dr. Aroca has developed treatment plans unique to a wide array of patient needs.
Dr. Aroca is a member of the American Osteopathic Association, American College of Osteopathic Physicians, and the American Academy of Family Medicine, and is also fluent in Spanish.