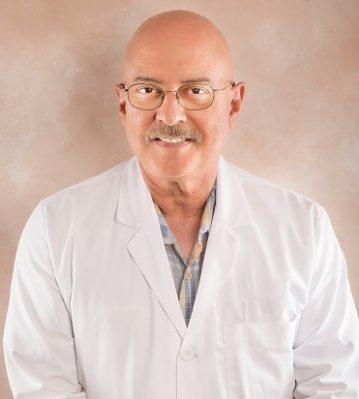 George M. Mestas, M.D.
Specialties:
Pulmonology
George M. Mestas, M.D., pulmonologist, was born in Cuba and emigrated to the United States in 1961, at the age of 10.  He attended the University of Kansas, where he completed his Undergraduate education.  He earned his medical degree from the Baylor College of Medicine in Houston, Texas at the age of 22.
Dr. Mestas completed his residency at Texas A & M University and his internship at the University of Texas.  He also, completed his pulmonary fellowship at University of Texas in Houston, Texas.
Dr. Mestas is Board Certified in Internal Medicine and Pulmonary Diseases.  He is a Fellow of the American College of Chest Physicians. Since being in Southwest Florida, he served as Medical Director of Cardiopulmonary Services at Southwest Florida Regional Medical Center.  He also was the Medical Director of the School of Respiratory Therapy at Edison Community College.
Dr. Mestas has been practicing medicine for over 35 years. He is also fluent Spanish. He welcomes you to his practice.