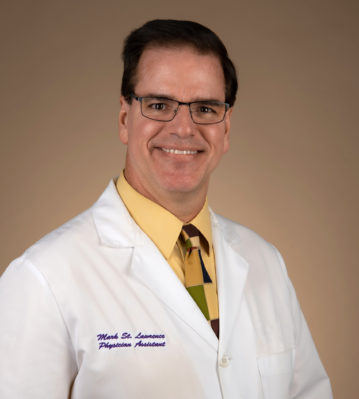 Mark St. Lawrence, PA-C
Specialties:
Physician Assistant
Mark St. Lawrence, PA-C, completed his Master of Clinical Medical Science at Barry University School of Graduate Medical Sciences. He completed his Doctor of Health Administration at the University of Phoenix.
Mark has experience in developing a patient first practice, while treating chronic diseases and common episodic problems.
Mark has over 15 years of experience as a Physician Assistant in the Jacksonville area.