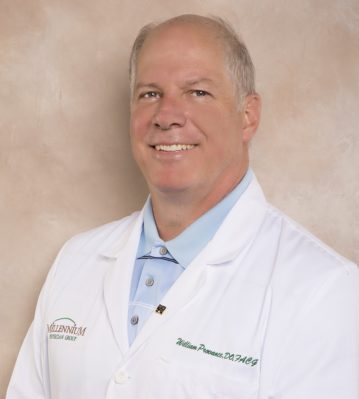 William Provance, D.O.
Specialties:
Gastroenterology
William Provance, D.O., gastroenterology specialist, earned his Medical Degree at the Philadelphia College of Osteopathic Medicine in Philadelphia, Pennsylvania. He completed his medical residency and Gastroenterology Fellowship at the Allegheny General Hospital in Pittsburgh, Pennsylvania.
Dr. Provance is board certified in Internal Medicine and Gastroenterology. He is a professional member of the American College of Gastroenterology, the American Society of Gastrointestinal Endoscopy and the American Osteopathic Association.
He welcomes you to his location.