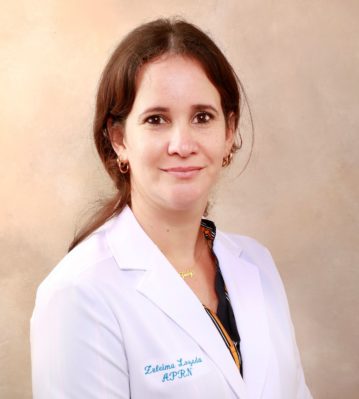 Zuleima Lozada, APRN
Specialties:
Gastroenterology
Zuleima Lozada, APRN, is a graduate of Miami Regional University with a nursing degree from the International Institute for Health Care Professionals in Boca Raton. Before moving to the United States, Zuleima was a trained medical doctor in Cuba.
Zuleima is a compassionate APRN with over 14 years of healthcare experience.  She is board-certified and bilingual in English and Spanish.