A Difficult But Critical Conversation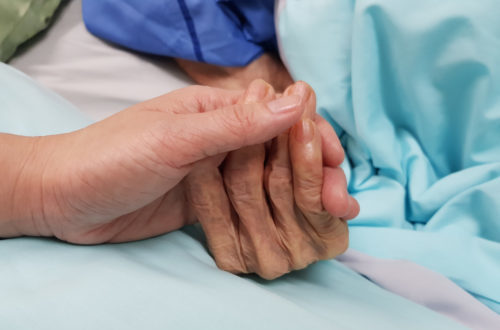 It's one of the last things you might want to discuss with your doctor: end-of-life care. Millennium Physician Group Internal Medicine Physician Bruce Lipschutz, D.O., specializes in hospice and palliative care, and he has some valuable advice for making the conversation more bearable.
"End of life care, in terms of the primary-care physician is a very long and difficult subject for both patients and especially doctors," he admits.
In fact, research shows 90 percent of people say talking with their loved ones about end-of-life care is important, but less than a third have actually had this critical conversation.
"Sometimes the family is trying to treat themselves and not the patient," says Dr. Lipschutz. "The patient's forgotten about by the family."
Taking the time to broach this touchy topic now, can make all the difference during a tough time. There are three important things to discuss with your loved one when planning for those last days:
completing your advance directive or living will
appointing a durable power of attorney for your health care
and specifying your preferences for type and place of care
"I've been a hospice physician as well for 30 years, and I've had hundreds of these discussions," admits Dr. Lipschutz. "I find it rewarding because you really hone in on what the patient and family want or don't want."
The priceless gift of peace of mind that honors the patient's wishes.
Comments are closed.