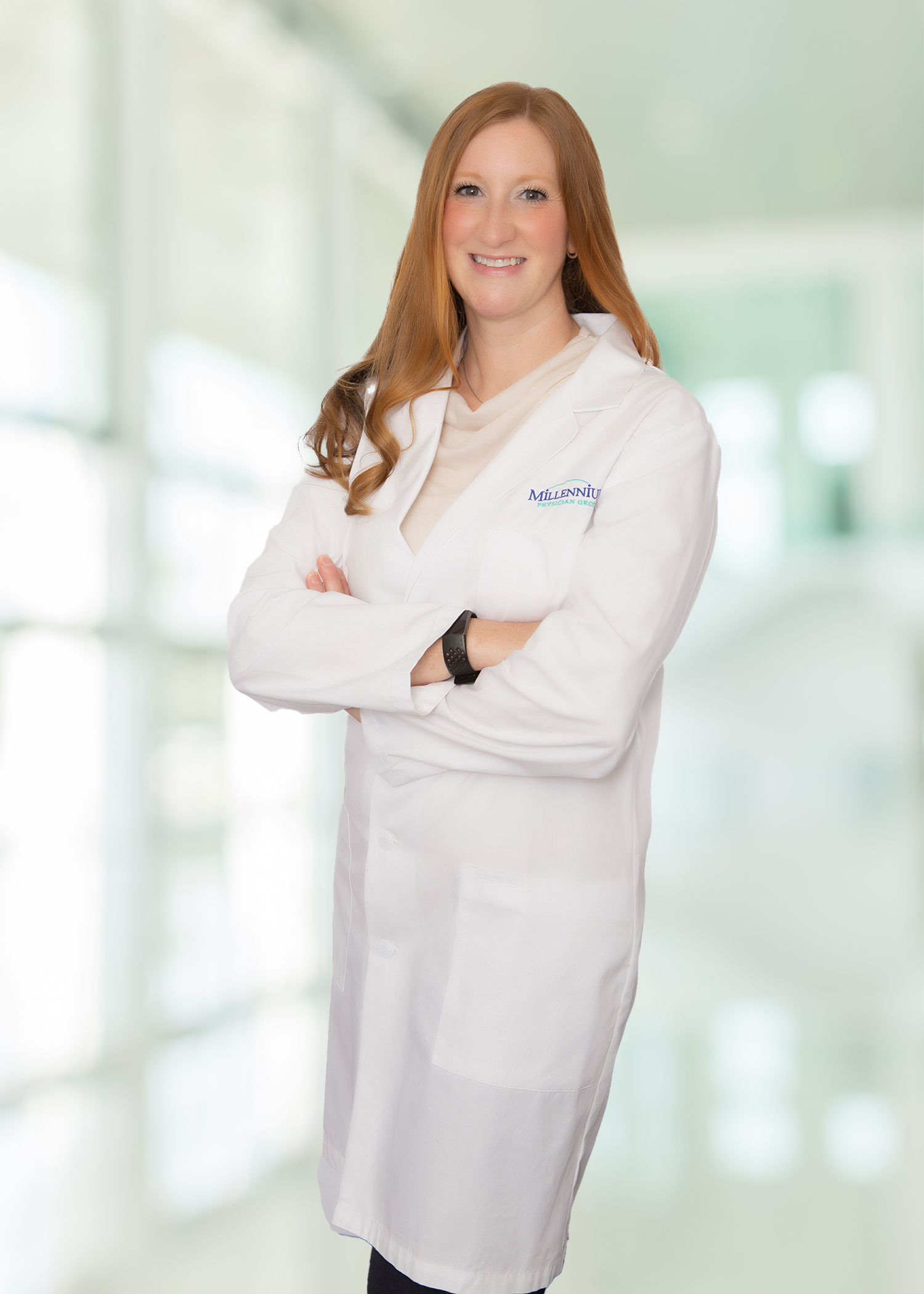 Who: Allison Koss, D.O., Family Medicine
I strive to empower my patients and help them understand the role they play in achieving their own best health. I work with my patients to identify how choices and lifestyle modifications impact their health.
What sets you apart?
I offer a compassionate and caring approach, and I focus on the person as a whole, not solely on the ailment or the disease. I not only address the health of the body but also the mind and spirit. When there is a balance in these three areas, we function at our best and can achieve not only health but wellness.
Where were you before coming to Port Charlotte?
A true Midwesterner, I was born and went to college in Indiana and went on to medical school in Erie, Pennsylvania. I then was fortunate to complete my Family Medicine Residency Training at Good Samaritan Hospital Medical Center Family Residency Program in West Islip, New York.
Why did you choose to practice in SW Florida?
Port Charlotte is a growing city that needs improved access to quality healthcare, and I am grateful and excited to be a part of this growth. I have family throughout Florida as well, so it is nice to be closer to them. I love to fly fish and since the Port Charlotte Harbor and the Florida Gulf Island Coast just so happen to be known as the "Tarpon Capital of the World," I know I'm in the right place. Also, I love Walt Disney World and I am very excited to be closer to Mickey too!
When should patients make an appointment with you?
I don't want patients to wait until they're sick. I want to get to know my patients first so we can discuss our healthcare goals right from the outset. I enjoy taking the time to establish a quality connection with my patients. There is a much greater opportunity to help patients who understand that we are working together to meet their goals in health, it's a partnership.
How do you hope patients feel when leaving your office?
It's my hope that my patients feel hopeful, comfortable, and reassured. I strive to help my patients feel comforted knowing that they can trust me to care for them and their families. When I connect with my patients, my goal is to foster a trusting relationship and a true partnership where we work together to set and achieve goals; for not only a healthier life but a better quality life.