COVID-19 Delta Variant Becomes Dominant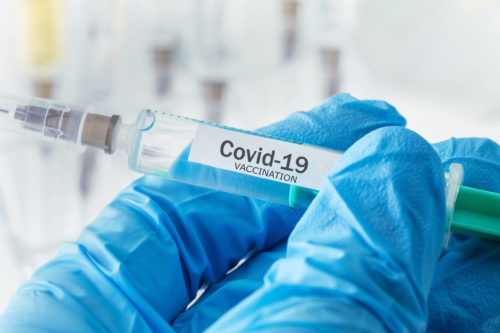 UPDATED July 19, 2021 — According to CDC data, the delta variant accounts for nearly 60 percent of new COVID cases in U.S. The CDC also reports the seven-day average of new COVID-19 cases rose 70 percent, with hospitalizations up 36 percent and deaths up 26 percent. U.S. Surgeon General Dr. Vivek Murthy has reported 99.5% of the deaths from COVID-19 occur among people who have not been vaccinated.
July 14, 2021 — The highly contagious delta variant now accounts for about 58% of all COVID-19 cases in the United States, according to the Centers for Disease Control and Prevention, making it the dominant coronavirus strain in the U.S. "The delta variant is taking a much steeper growth curve than was the U.K. variant," explains Millennium Physician Group Chief Medical Officer Alejandro Perez-Trepichio, M.D. "We don't know when, if at all, it will level off."
The delta variant is now reported in at least 104 countries and all 50 U.S. states. It has been established that this variant is more transmissible and may cause more severe disease. Experts say can cause an upsurge in infections, with the majority of cases being in unvaccinated people. There are two groups of unvaccinated: children 12 and under who cannot be vaccinated and those who choose not to get vaccinated. "As eligible people continue to choose not to get vaccinated, we could possibly perpetuate the COVID-19 Pandemic," warns Dr. Perez-Trepichio.
According to the CDC, about 47 percent of Florida residents are fully vaccinated. Across the U.S., the percentage of fully vaccinated is slightly higher at roughly 48 percent.  "At least, in theory, there is great danger of having pockets of low vaccination rates," agrees Dr. Perez-Trepichio. "We in the medical profession, as well as scientists, are concerned if unvaccinated populations continue to be infected with the delta variant at such high rates, more variants will occur that are even more dangerous."
Dr. Perez-Trepichio says this is not the time to declare that we have won the war against COVID-19.  "Vaccines are working with the current variants," he admits, "But this is no time to stop. If we can save one life, it's one life that is worthwhile saving."
Comments are closed.