This Article Could Make You Sick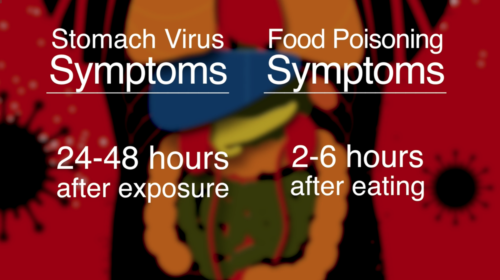 Click Here to watch!
More than 160 million Americans enjoyed a cookout over Labor Day weekend… BBQs and warm temperatures can lead to a rise in food poisoning cases. But how do you know if it's food poisoning or a stomach virus? And does it matter?
Millennium Physician Group Internal Medicine Physician Yvonne Braver, M.D., sets the record straight on this "upsetting" topic. "It can be hard to tell the difference between food poisoning and a stomach virus," she admits. "If you've just been to an event where food was sitting out, it's probably food poisoning. Stomach virus, we tend to see clusters of people who will have nausea, vomiting, and diarrhea."
While stomach bugs are caused by a viral infection, food poisoning is caused by ingesting unsafe or contaminated food or drink. This risk definitely increases as the temperatures rise in the summer. "Temperature is everything," warns Dr. Braver. "The longer something sits out, the more likely it is to develop something called an endotoxin, which is what causes the nausea, and the vomiting, and the diarrhea. It's very unpleasant."
The symptoms may be similar, but timing is everything when it comes to telling the difference. Symptoms of a stomach bug or virus will show up 24 to 48 hours after exposure to a virus. Food poisoning signs develop 2-6 hours after eating contaminated food. "It's very difficult to tolerate, to suffer through. it's a bad couple of days," says Dr. Braver.
Whatever the cause of your sick stomach, rest and hydration should have you back on your feet in a few days. "With food poisoning or a stomach virus, especially if they're persistent symptoms, you should follow up with your primary care doctor," recommends Dr. Braver.
Comments are closed.