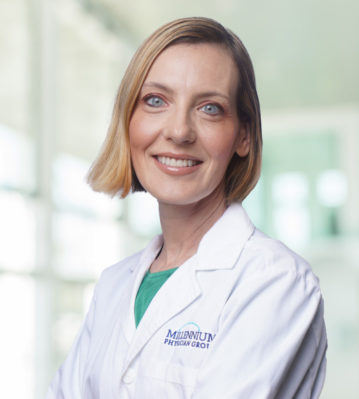 Alina Popa, MD
Specialties:
Internal Medicine
Bradenton Primary-Care Physician Alina Popa, MD, is your primary partner in health!
She's an expert in preventive care and patient-centered services proven to improve health outcomes. Dr. Popa joins our team of physicians, advanced providers and staff who lead the nation in the quality of care they deliver.
Education: Doctor of Medicine, Carol Davila School of Medicine and Pharmacy, Bucharest, Romania
Residency: Internal Medicine, St. Joseph Hospital, Northwestern University, Chicago, Illinois
Fellowship: Infectious Diseases, Jackson Memorial Hospital, University of Miami, Miami, Florida
Specialty: Internal Medicine, Infectious Disease
Clinical Interests: Infectious disease including HIV, women's health, STD treatment and testing, geriatric care, treatment of patients with co-morbid conditions, treatment of chronic conditions
Languages: English, Romanian, basic Spanish
Hobbies: Swimming, hiking, and international travel
Philosophy of Care: My philosophy is care is to listen to my patients! I have them involved in the decision making and a part of the plan. Autonomy is something I encourage my patients to practice in my care.
Why did you choose medicine? I always loved science especially microbiology and pharmacology, so field of medicine was logical for me. With time and experience, I grew to understand that being a doctor is a noble job, a privilege, and responsibility to help people that are vulnerable. It is ultimately what kept me going.
About Millennium Physician Group
Founded in Port Charlotte, Florida, in 2008, and now headquartered in Fort Myers, Millennium Physician Group has quickly become the leading independent physician group with more than 800 healthcare providers across the Southeast. Services center on primary care and are complemented by specialty care, walk-in centers, radiology and lab services, physician therapy, telehealth, wellness programs, home health, hospital care, and much more. Nationally recognized as a leader in value-based care with consistently high levels of physician engagement, Millennium aims to create a genuinely connected healthcare experience for patients by providing a comprehensive and coordinated approach to healthcare… and be Your Connection to a Healthier Life.