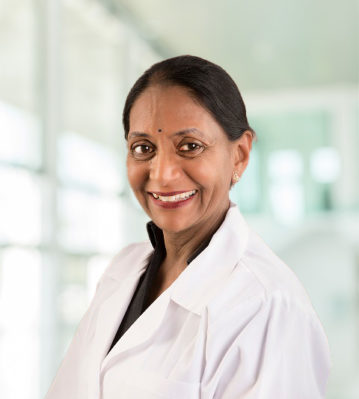 Ananthalakshmi Krishnan, M.D.
Specialties:
Pediatrics
EDUCATION: Doctor of Medicine, University of Madras, Chennai, India
RESIDENCY: Pediatric Clinicals, Dover, United Kingdom
SPECIALTY: Pediatrics
FOCUS: Wellness and prevention
INTERESTING FACT: Dr. Krishnan is an American Board-Certified Pediatrician and has been practicing for over 25 years in the state of Florida. She also served on the Executive Committee of the Children's Hospital of Southwest Florida.