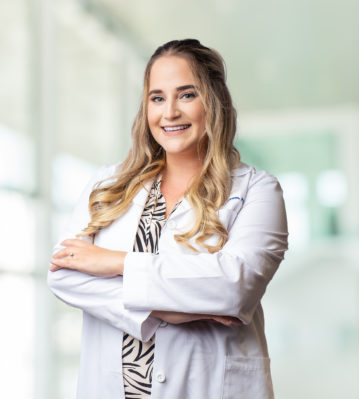 Hannah Bloom, PA-C
Specialties:
Family Medicine, Physician Assistant
Saint Petersburg Advanced Provider Hannah Bloom, PA, completed her undergraduate education at the University of North Florida in Jacksonville, Florida and graduated with her Bachelor of Science in Public Health and a minor in Health Education. Hannah went on to complete her Master of Health Science in Physician Assistant Studies at Drexel University in Philadelphia, Pennsylvania.
Hannah completed six core clinical rotations in primary care, pediatrics, emergency medicine, women's health, general surgery, and behavioral medicine. She also completed two 10-week preceptorships in pediatric emergency medicine and family medicine. Hannah's clinical interests include family medicine and primary care. She is passionate about primary prevention, and disease prevention and management.
When Hannah is not practicing medicine, she loves to read, enjoys a day at the beach, kayaking, and traveling around the world. A fun fact about Hannah is that she loves all things Corgi!
Hannah's philosophy of care is "to always put the needs of my patient first."