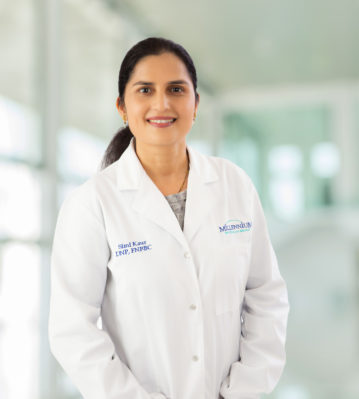 Sarminder Kaur, DNP, APRN
Specialties:
Nurse Practitioner
Sarminder Kaur, DNP, APRN, earned her Doctor of Nursing from Florida Gulf Coast University.
She has over 20 years of experience as an Advanced Practice Registered Nurse, providing care to patients in hospital and office settings. Sarminder has developed a patient first practice, while treating diseases and common episodic problems. She also has performed diligent screenings, physical assessments, manage pain, treat symptoms and developed care plans for patients of all ages and abilities.