Patient Update
July 20, 2020
     COVID-19 News with Millennium's
Chief Medical Officer Dr. Alejandro Perez-Trepichio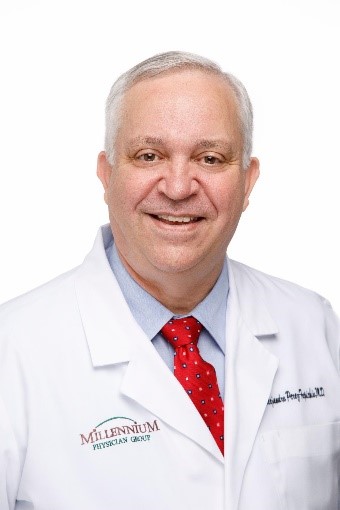 In This Edition: 
*Faulty State Test Reporting
*Why the Wait to Schedule COVID-19 Testing or Receive Results
*Taking Proper Precautions
*Millennium's Telehealth Service MPG Connect Always a Great Option
Faulty State Test Reporting
As you might have heard, the Florida Department of Health recently reported 100 percent positivity rate for COVID-19 tests submitted to the agency. That was incorrect; Millennium's positivity rate is 15.48 percent as of this update. To ensure the accuracy and completeness of information provided, everyday Millennium automatically submits all test results electronically to the department of health as required.
Why the Wait?
You might experience delays in scheduling a test and/or receiving those results because of a nationwide shortage on testing supplies. Some results are taking as long as 7 days or more. That's why there is no better place to turn if you are concerned about COVID-19 than your primary care provider. Your PCP knows you best, can fully evaluate you, recommend the proper test and best advise you on what's next.
Taking Proper Precautions
There are several guidelines we maintain and ask of our patients for everyone's safety. Those are:
Wearing a mask/cloth face covering in public when social distancing is difficult to maintain per CDC recommendations
If you are experiencing symptoms, please call your doctor's office before your scheduled visit.
If you choose to wait in your car for your appointment, please confirm your phone number with the front desk.
Please limit the number of visitors you bring with you to your doctor's appointment unless you are in need of special assistance.
Handwashing is a simple thing that goes a long way.
Our telehealth service MPG Connect is always available to you!
Millennium's Telehealth Service MPG Connect Always a Great Option
Click here to schedule or learn more about MPG Connect.
As your healthcare provider, we are advocates for your health and the overall wellbeing of the communities we serve. We not only want to keep you healthy but also bring context to the latest health news – especially regarding the COVID-19 Pandemic – so you can make the best decisions possible for you and your family during these ever-evolving times.
Alejandro Perez-Trepichio, M.D.
Chief Medical Officer
Millennium Physician Group
Please click here for a look at Millennium's Telehealth Service MPG Connect Commercial!