Coronavirus/COVID-19
Patient Update
May 26, 2020
Concerned About COVID-19?
Millennium Offers Screening and Testing, Including the Antibody Test
As our community continues a phased re-opening, COVID-19 testing plays an important role in identifying and tracking new cases. Whether you're not feeling well currently or suspect a possible past infection, Millennium can help.
If you're concerned about current symptoms such as cough, fever or shortness of breath, Call Us First at your Millennium doctor's office or (844) CALL-MPG/ (844) 225-5674, and we will guide you through. 
Trust Your Primary-Care Provider with COVID-19 Concerns
Your Millennium healthcare provider is here for you. Your care team will look at your medical history, ask the relevant questions and assess any possible risk factors to determine YOUR particular need for COVID-19 testing. Depending on your case, results can be known in as little as 10 minutes. Also expect a full explanation and medical advice tailored to you by the care team who knows you best.
Your healthcare
Your Millennium Doctor Can Determine Whether Testing is Needed
Contact your doctor's office by phone, the Patient Portal, or the MPG App to request a COVID-19 evaluation.
Rapid antibody testing (results in 10 minutes with a quick finger stick) and other forms of COVID-19 testing are available to you.
Cost
COVID-19 related testing will be submitted to your insurance without out-of-pocket costs to you, in most cases.
Self-pay Cost:
86328 – Covid antibody testing, fingerstick: $51.00
U0003 – Covid testing, swab: $100
Please call your doctor's office or (844) CALL-MPG/(844) 225-5674 should you have further questions.
Self-pay Cost:
86328 – Covid antibody testing, fingerstick: $51.00
U0003 – Covid testing, swab: $100
By Safeguarding Your Health, We're Your Connection to a Healthier Life!
That's Why We're Taking Our Services to You with Drive-Thru Lab Service, Physical Therapy House Calls and More!
You're our inspiration and why we're adapting our services to suit you. Not only can you feel confident in our medical offices knowing we're taking every precaution to safeguard your health but also know we're adapting the way we deliver our services to suit you!
Introducing:
·        Drive-Thru Lab Services
·        Physical Therapy to Your Home and More!
Check Out the Precautions We're Taking and How WE're Adapting Our Services to Suit You!
Announcing Drive-Thru Lab Services!
Many of our labs across the state are offering either drive-through labs, lab service to your car, walk-up labs, along with offering you entry through an alternate door – whatever makes you feel most comfortable! Go to our website
by clicking here
 to see what services are being offered near you and to book or reschedule your next lab appointment!
Now is No Time to Postpone Imaging Studies
We've taken numerous precautions to safeguard your health during the COVID-19 Pandemic while still delivering the care you need, and now is no time to postpone any screening or diagnostic exams.
Call (855) 674-4624 to book or reschedule your imaging appointment.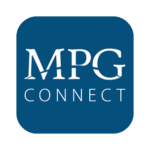 Our Telehealth Service MPG Connect is Always Available
See your Millennium healthcare provider wherever and whenever you need us!
And it's so simple:
1. Make an appointment
2. Receive your link to pre-register by email or text
3. Receive your link to join your telehealth visit by email or text
To make an appointment:
COVID-19 Patient Updates Archived