Welcome to Medicare Visit: What You Need to Know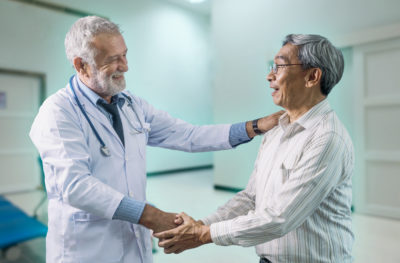 When you sign up for Medicare, you're eligible for a valuable free benefit, but the clock is ticking. The first 12 months you have the plan, you're entitled to a "Welcome to Medicare" preventive visit.
Millennium Physician Group Family Medicine Physician Rick Waks, D.O., says it's important to take advantage of this valuable Medicare benefit. "The most important thing is that the patients ensure that their own provider is on their card and that they're the covering primary care provider."
If it's your first appointment with a new healthcare provider, make sure the office has your medical records before your Welcome to Medicare visit. You should also bring your:
immunization records
family health history
a list of any prescription and over-the-counter drugs you take
any vitamins and supplements you take
"We want to make sure that you've had your colonoscopy, your mammograms, your annual labs, as well as any vaccines that you may require," says Dr. Waks. "It's going to be a lot of talking at this visit and not as much examination as you may be used to."
The aim of the Welcome to Medicare visit is to get to know you and promote general good health through prevention of diseases. The visit is 100 percent covered by Medicare if your doctor is on the plan. "It's so important. Again it's just a great time to discuss all of the preventive care that you need," encourages Dr. Waks. "By doing the preventive care, it's going to keep you healthier and keep you out of the hospital."
When making your appointment, be sure to let your doctor's office know that you're scheduling your "Welcome to Medicare" visit in order to get all of the benefits offered.
Comments are closed.