Depression or Dementia: Similar Symptoms, Different Diagnoses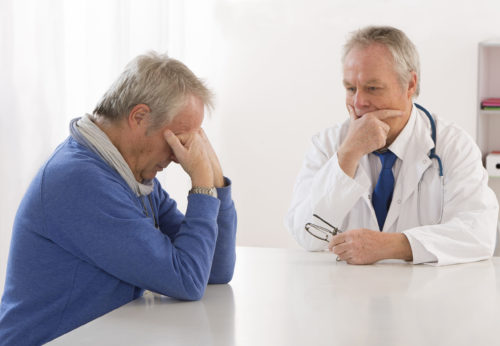 On many levels, your primary-care provider is one of the people who knows you best. Not just what's in your file, like lab results and prescription refills, the provider you're (hopefully) seeing regularly is often the first to notice changes in your mental health and cognitive ability.
"I see a lot of patients who are experiencing lack of sleep, forgetfulness, and appear withdrawn," says Millennium Physician Group Family Medicine Physician Nektarios Demetriou, D.O. "They come in concerned about dementia when they're actually depressed."
According to the CDC, primary-care physicians covered 32 percent of all mental health-related office visits in a given year. Since 2002, the U.S. Preventive Services Task Force (USPSTF) has recommended depression screening in the adult primary-care setting and as a result, many primary-care providers now include depression screening as part of a patient's annual visit.
"As patients get older, they lose loved ones and friends more frequently and start to question their mortality which in some cases can lead to depression," explains Dr. Demetriou. Early on, dementia and depression can have similar symptoms, including loss of interest in activities and hobbies, social withdrawal, memory problems, and sleep disturbances. This can make it hard, even for your doctor, to distinguish between the two.
"Add to that the fact that many people with dementia also are depressed, and an accurate diagnosis can become a bit tricky," admits Dr. Demetriou. "A thorough physical exam and psychological evaluation can be helpful in making an accurate diagnosis."
Dementia and depression may share symptoms, "It's always important to recognize that the two can coexist," says Dr. Demetriou. "But they also share the fact that early diagnosis and proper treatment can improve quality of life."
———
Dr. Nektarios Demetriou, D.O.
Millennium Physician Group
2649 Windguard Circle, Suite #101
Wesley Chapel, FL 33544
(813) 723-1303
Comments are closed.