Mental Health Part of Overall Health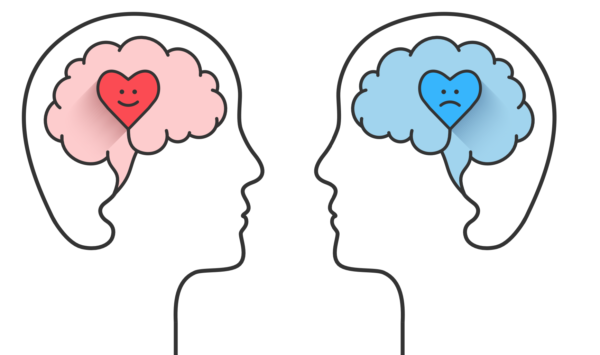 Mental health might not be at the top of your list of issues to discuss with your primary-care provider during your next appointment, but that could be a big mistake. Successful treatment for emotional conditions and mental health issues often begins in the primary-care provider's office and leads to the most successful outcomes.
"It's part of our training in medical school," explains Millennium Physician Group Family Medicine Physician Nasser Kazmouz, M.D. "We explore all aspects of mental health. I can prescribe medications for many common mental health issues and can also coordinate additional care; most importantly integrating in depth counseling into the clinic visit if necessary, offering  solutions and many options for available community resources along with a problem-focused therapist if needed."
With years of experience as a primary-care provider and in emergency departments, Dr. Kazmouz says he's done more than just read about treating mental health issues in patients, he's seen it firsthand. How it starts and how it ends. He adds it's is very important to get involved emotionally with patients to better understand their overall health, build trust, and improve outcomes.
"Being genuine," he admits is how he connects with patients. "I'm open and truthful with them so they'll be honest with me and build the bridges in that clinical encounter and future ones, adhere to treatment, and succeed in achieving their goals."
The mental-physical health connection is perhaps the most important one. Research has shown chronic conditions, including diabetes and heart disease, can make depression or anxiety worse and vice versa. Addressing mental health concerns starts with having a trusting relationship with your healthcare provider.
"Everyone needs support. It's no secret. We should not be ashamed of it and we all need it in various degrees,"  admits Dr. Kazmouz. "It's okay to ask for emotional support. We have to bring out the human inside our patients and deal with the person sitting in front of us truthfully and genuinely. Your primary-care provider's office is one of the safest places to do that."
Dr. Kazmouz says taking the extra time to really get to know his patients makes all the difference, "I focus on working with them not only as a doctor, but as a friend."
————
Nasser Kazmouz, M.D., Family Medicine
2727 W Dr. Martin Luther King Jr. Blvd., Suite 800
Tampa, FL 33607
813.723.5450
MillenniumPhysician.com
Focus: Wellness, prevention, and mental health
Languages: English, Arabic​
Comments are closed.