Listen Up Ladies:  Self Care Isn't Selfish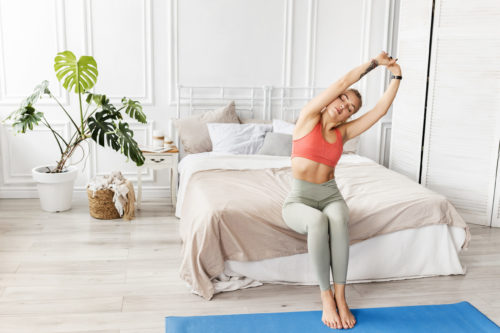 The airlines have it right. In an emergency, there's a reason they tell passengers to put on their own oxygen masks first before helping anyone else. If you don't take care of yourself, you won't be able to take care of your loved ones. In fact, those times when you feel like you can't possibly spare a minute for yourself, are probably the times when you need it most.
"As women, we definitely put everybody else first," admits Millennium Physician Group Family Medicine Physician Jennifer Wetherington, M.D. "We feel like we need to be superwomen, taking care of spouses, kids, or aging parents. We're just wired that way"
A recent study found that 76 percent of American women spend up to 10 hours a day caring for partners, husbands, and/or children. Taking care of yourself is vital for your health and well-being, and if you don't tend to your own physical and emotional needs, your body will let you know. Women are the caretakers in most families, but they often neglect their own basic healthcare needs.
"As a primary-care physician and someone who is very focused on wellness and prevention, I see the value of taking care of ourselves," says Dr. Wetherington. "I have learned to focus on trying to take the best care of myself because that helps me take better care of my family."
Dr. Wetherington goes on to say that physical health is something a lot of women take for granted, but it needs to be maintained so you can prevent a lot of the chronic conditions we all face as we age. She says it's never too late to start taking better care of yourself, and she advises starting  with the basics:
Eating well (with an abundance of vegetables, fruits, and other plant-based foods), moving more, and practicing good sleep habits.
"Doing these things means you're most likely going to be at your optimum weight, have more energy, feel more rested, feel more positive, and that means you're better able to deal with the stresses of life and be a good caregiver."
————
Jennifer Wetherington, M.D., Family Medicine
10311 Cross Creek Blvd., Suite B C & D
Tampa, FL 33647
813.771.7200
Clinical Interests: Lifestyle medicine, health and wellness, nutrition, fitness, and exercise
Comments are closed.