Oh, Your Aching Knees!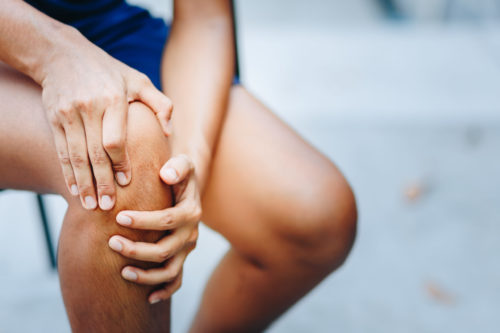 Normal daily activities shouldn't cause you pain. If you are experiencing pain that keeps you from enjoying life, it's time to see your primary-care provider.
"As a family and sports medicine physician, I specialize in the body mechanics needed for pain-free movement," explains Millennium Physician Group's Patrick Murray, M.D. "But I'm interested in everything happening with your body and health, not just your joints."
One of the most common complaints Dr. Murray says he sees in his office is osteoarthritis, especially in the knees. Osteoarthritis is inflammation in your joints caused by wear and tear that can cause pain, stiffness, and difficulty moving; even just sitting, walking, or kneeling. There is no cure, but there are things you can do to reduce the symptoms.
"I focus on non-operative orthopedics as well as exercise and nutrition," says Dr. Murray. "I try and utilize multiple pain management techniques to help people feel better." To ease mild to moderate knee joint pain, Dr. Murray suggests exercising and losing weight. "If you're carrying extra weight and lose at least ten percent of bodyweight, you can get a significant reduction in arthritis pain."
He also suggests:
Using joint braces
Icing the affected joint
Taking OTC pain relief and anti-inflammatory creams
Taking OTC supplements like glucosamine, chondroitin, and turmeric
In line with his whole-body approach, Dr. Murray says managing joint pain can help with chronic conditions like diabetes and hypertension as well as depression and anxiety. He adds that he tries to find ways to get you back to doing the activities you enjoy doing and feeling like your old self again.
"There are a lot of things to try before considering surgery," assures Dr. Murray. "Joint replacement might be a necessity for some, but it's not an inevitability for most."
———
Millennium Physician Group
Patrick Murray, M.D.
Sports Medicine, Family Medicine
17501 N Dale Mabry Hwy.
Lutz, FL 33548
(813) 723-5452
Comments are closed.