Take a Shot for Prevention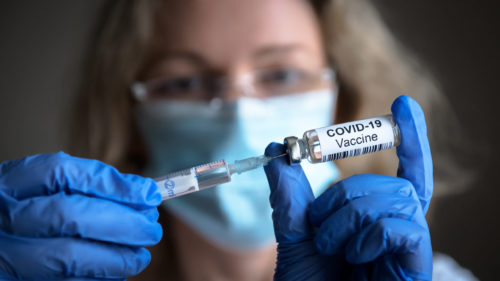 September 20, 2021 —
COVID-19 Third Dose Clarifications
Many of our patients have questions about who should receive a third COVID-19 dose and when. At this time, the ONLY official recommendation is:
If you are immunocompromised and have received both doses of the Moderna or Pfizer vaccine, you need to wait at least 28 days after being fully vaccinated before getting a third dose.
COVID-19 booster shots are not currently recommended for the general population. A government advisory panel has endorsed the extra vaccine dose only for those who are 65 or older or run a high risk of severe disease. The FDA will consider the group's advice and make its own decision, probably within days. The Centers for Disease Control and Prevention is set to weigh in next week.
We will stay up to date with their recommendations and share them with you as soon as they are available.
Focus on COVID-19 Initial Doses
With all the talk about third and booster doses, we've lost focus on vaccinating those who still remain unvaccinated. Before the general population receives a single booster dose, we should try our best to get as many people fully vaccinated as possible if we hope to stand a chance of decreasing hospitalizations and ending this Pandemic. 
Don't Forget the Flu Vaccine
Now is the best time to get a flu shot, and flu vaccines doses have already started arriving in Millennium offices. We didn't see a high incidence of flu in 2020, arguably due to the COVID-19 mitigation measures. As we start to open up and gather more, it's logical to assume the 2021-22 flu season will be more like pre-pandemic years.
Flu vaccines are more important than ever this year. Typically, the recommendation for the best time to get your flu vaccination would be late September, early October. Primarily because if you get it too early, its protections won't last through flu season, and if you wait too long, you may be exposed to the flu virus before the protection kicks in. And remember: COVID-19 vaccines do not protect against the flu.
Preventing illness is one of Millennium's main goals, and vaccines are the cornerstone of that philosophy, so please schedule your flu shot with your primary-care provider or any other reliable source, before it's too late.
Comments are closed.