Technology Takes Healthcare to the Next Level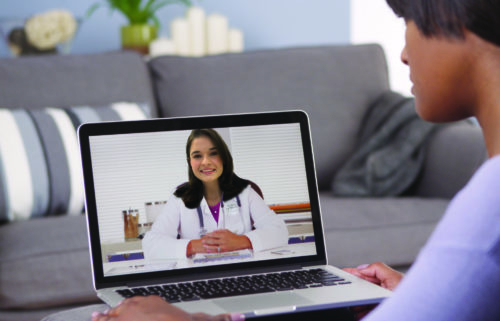 You don't only get sick during regular business hours. Virtual visits are moving out of the 9-5 to give patients the care they want when they need it. Millennium Physician Group is advancing the technology, creating a virtual care clinic to meet patients' needs whenever they need care.
"One of the things that we want to do is to make sure that when the patients can't come in, that they're getting treatment and care in a proper manner," explains Millennium Physician Group Medical Director, Tampa Region Nektarios Demetriou, D.O.
In this initial phase of the Virtual Care Clinic, six Millennium offices in the Tampa area are offering their patients extended evening-hour appointments using the healthcare provider's own telehealth platform. The providers virtually see their existing patients to address a variety of acute-care, non-emergent issues from sniffles to sprains.
"We're going to be able to determine from that Virtual Care Clinic whether or not a virtual visit is appropriate, says Dr. Demetriou. "Or indeed whether or not they should go on to the urgent care or the emergency room because it's something more serious that has to be addressed immediately."
Millennium Internal Medicine Physician Yvonne Braver, M.D., adds that it's important to have healthcare be convenient and easy. "Also, we want to keep patients out of the emergency room."
"It's far more not only economical but far more effective," says Dr. Demetriou. "Because we have their medical record completely accessible."
Once thought of as healthcare of the future, physicians today are embracing telehealth technology to provide patients the care they want, when they need it. While currently only available in the Tampa area, Millennium's Virtual Care Clinic plans to eventually expand statewide.
Comments are closed.