Make Good on Last Year's Health Resolutions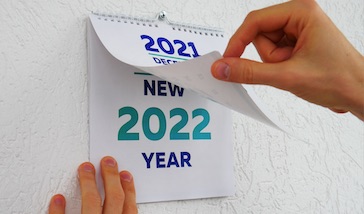 Family Medicine Physician
Remember all those healthy things you resolved to do eleven or so months ago? Now's the time to make good on them. 2021 may be almost over, but that doesn't mean it's too late to check some last-minute items off your healthcare checklist.
Go ahead and schedule those medical appointments you've been putting off. An annual exam with your primary-care provider is the perfect time to discuss any screenings you may need. Annual preventive checkups are often fully covered by insurance, so if you haven't had your 2021 visit yet, it's a benefit you're missing out on.
Beat the January rush and start a new exercise plan now. You don't have to join an expensive gym or run a 5K, even daily walks or bike rides can have cardiovascular benefits as well as help with weight loss and stress relief.
Speaking of stress, don't leave unused vacation days on the table. What are you saving them for? Taking days off, even if you don't leave town, can improve your mental and physical well-being. In fact, one recent study found taking an opportunity to de-stress and spend time with loved ones can lower the risk of heart attack by thirty percent for men and a whopping fifty percent for women.
Don't forget your annual dental exam and cleaning. You might not think of this as a medical to-do, but studies have found that moderate to severe gum disease can increase the level of systemic inflammation throughout your body.
Health and lifestyle changes are consistently the top resolutions Americans make every New Year, with reportedly almost half of us promising ourselves we'll do better. Sadly, most people's New Year's resolutions are abandoned by Valentine's Day.
There's no time like the present to start improving your health and wellness. These last few weeks of the year, take the time to connect with your primary-care provider and cross some important healthcare to-dos off your list.
———————-
Brian D. Zelis, M.D.
10201 Arcos Ave, Suite 105
Estero, FL 33928
239.938.9298
Comments are closed.