Diabetes Management: ABCs of A1Cs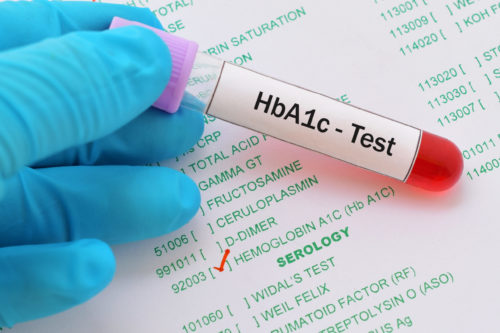 The A1C test is one of the most valuable tools your primary-care physician can use to manage your diabetes. It can identify prediabetes; it can be used to diagnose diabetes, and it monitors how well your diabetes treatment is working.
"Especially coming out of COVID, many people have been sedentary and not eating as well, many have gained some weight during the Pandemic. These all affect your A1C," admits Millennium Physician Group Internal Medicine Physician Santosh Kamath, M.D.
The results of this simple blood test provide an accurate picture of your average blood sugar level over the past three months. Patients often ask why their daily monitoring is not enough for their physician to gauge how their diabetes treatment plan is working. "Monitoring measures your blood glucose at a moment in time," explains Dr. Kamath. "A1C represents an average of your glucose levels 24 hours a day, including times when you're less likely to check your blood sugar."
According to the American Diabetes Association, A1C test results are reported as a percentage:
Prediabetes is 5.7 to 6.5 percent
Above 6.5 percent is considered diabetes
Above 9 percent is the threshold to initiate insulin
The higher your A1C levels, the greater your risk of developing diabetes complications. "A1C target levels can vary by each person's age and other factors, and your target may be different from someone else's," says Dr. Kamath. If your treatment is on track, you'll typically have the A1C test at least twice a year. However, if you're not meeting your goals or you change treatments, you may need to get it more often.
"So many factors can affect your A1C levels, it's so much more than just diet and exercise, stress can even be a factor," says Dr. Kamath. "That's why it's so very important for you to get to know your primary-care physician, so those intricacies are understood, and we can adjust your diabetes management plan."
A1C goals often change over time, it all depends on the person and their circumstances. "There's no question it is critical. An increase in A1C from say seven to nine will lead to a change in management, and the whole idea is to prevent the complications that arise from diabetes."
———-
931 10th Street E
Palmetto, FL 34221
(941) 933-8103
Comments are closed.