Diabetic Retinopathy:  Little Changes Can Make a Big Difference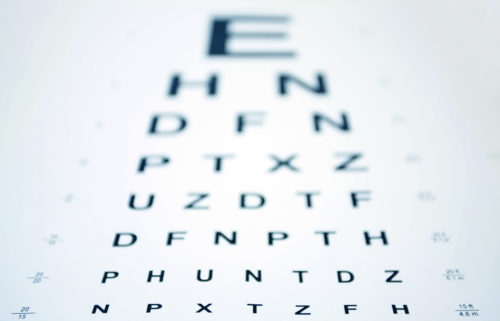 Don't let diabetes steal your sight. If you're one of the millions of Americans living with diabetes, you already know how important it is to schedule regular doctors' exams and lab work. You may not realize how important it is to get regular eye exams as well.
Diabetic retinopathy (DR) is the most common form of diabetic eye disease and is the leading cause of blindness in adults age 20–74. DR occurs when diabetes damages blood vessels in the retina. According to the National Eye Institute, diabetic retinopathy affects 7.7 million Americans, and that number is projected to increase to more than 14.6 million people by 2030.
"There are no symptoms until it's too late," warns Millennium Physician Group Family Physician Nektarios Demetriou, D.O. "It's extremely important to start prevention early, and a comprehensive dilated eye exam is the only way to diagnose the condition and prevent vision deterioration."
Dr. Demetriou says managing your diabetes is the best way to lower your risk for diabetic retinopathy. That means keeping your blood sugar levels in check, getting regular physical activity, eating healthy and carefully following your doctor's instructions for your insulin or other diabetes medications.
"Little changes can make a big difference," says Dr. Demetriou. "We've actually looked at the hemoglobin A1C, and found that just a one percent decrease in your A1C decreases the incidence of diabetic retinopathy by 15 to 35 percent."
Knowing when to get your diabetic eye exam is also important. Dr. Demetriou says people with Type 1 diabetes should start getting regular diabetic eye exams within about 5 years of diagnosis. If you have Type 2 diabetes, it's recommended you get your first eye exam at the time of diagnosis. He adds that the best time to get your exam is when your sugars are well controlled. "You can't use the argument that your vision is fine," warns Dr. Demetriou, "Because you won't know you're developing diabetic retinopathy until it's too late."
Many people with diabetes needlessly lose their vision from DR because they are not diagnosed and treated in time. The condition may not have any symptoms at first, but finding it early could save your vision.
———
Millennium Physician Group
2649 Windguard Circle, Suite #101
Wesley Chapel, FL 33544
(813) 723-1303
Comments are closed.