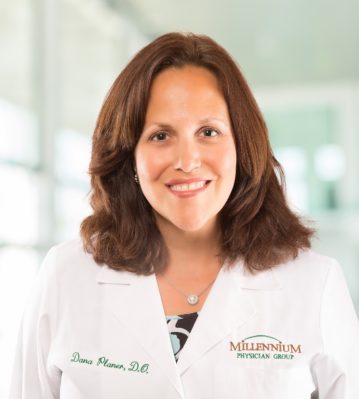 Dana Ferrara-Planer, D.O.
Specialties:
Internal Medicine
Dana Ferrara-Planer, D.O., internal medicine physician, earned her degree from Philadelphia College of Osteopathic Medicine in Philadelphia, Pennsylvania.   She completed her residency at Union Hospital of St. Barnabas Health Care System in West Orange, New Jersey.  She is board certified in Internal Medicine.
Dr. Planer is a professional member of Florida Osteopathic Medical Association, American Osteopathic Association, Charlotte County Medical Society, and American College of Osteopathic Internists.
In her spare time she enjoys spending time with family, playing tennis, boating, and the soaking in the Florida lifestyle.
She welcomes you to her location.