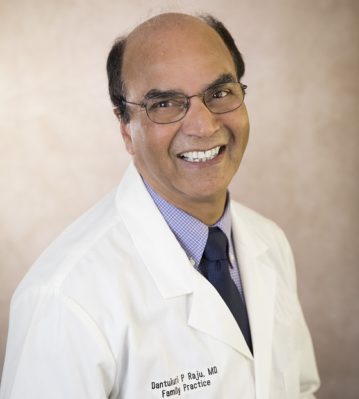 Dantuluri Raju, MD
Specialties:
Family Medicine, Geriatrics, Palliative Care
Dantuluri P. Raju, MD, is a graduate of Rangaraya Medical College in India. He trained in family medicine at Polk General Hospital and the University of Florida. Dr. Raju has been practicing in Ocala since 1980. He is on the staff at Munroe Regional Medical Center and Ocala Regional Medical Center.
Dantuluri P. Raju, MD is board certified in family medicine, geriatric medicine, and hospice palliative medicine. Dr. Raj speaks English and Telugu, a dialect from India.