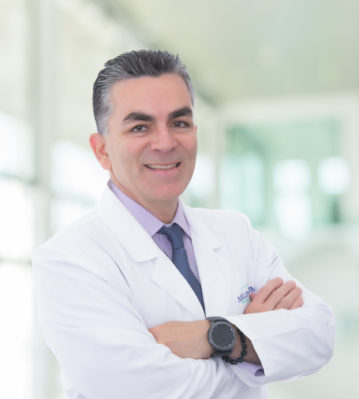 Darilo Chirino, M.D.
Specialties:
Family Medicine, Hospital/inpatient services
Lee County Hospitalist Darilo Chirino, M.D., is here to better coordinate your healthcare from your doctor's office to the hospital. In step with your primary-care doctor's established care plan, he understands your health history, offering you a seamless patient experience.
Education: Doctor of Medicine, Instituto Superior de Ciencias Médicas, Buenos Aires, Argentina
Residency: Family medicine, Hackensack University Medical Center, New Jersey Medical School College of Medicine and Dentistry, Hackensack, New Jersey
Languages: English, Spanish
Hobbies: Fishing, and traveling
Founded in Port Charlotte, Florida, in 2008, and now headquartered in Fort Myers, Millennium Physician Group has quickly become the leading independent physician group across Florida. Services center on primary care and are complemented by specialty care, walk-in centers, radiology and lab services, telehealth, wellness programs, home health, hospital care, and much more. Nationally recognized as a consistently top-rated Accountable Care Organization with consistently high levels of physician engagement, Millennium aims to create a genuinely connected healthcare experience for patients and be your connection to a healthier life.