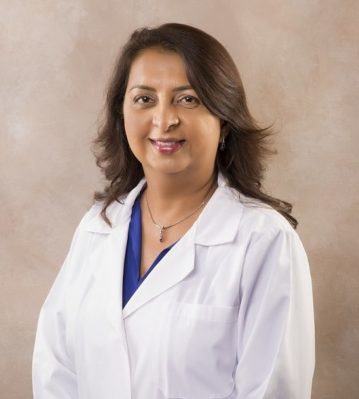 Fariha Abbasi-Feinberg M.D., FAASM, FAAN
Specialties:
Sleep Medicine
Fariha Abbasi-Feinberg M.D., is a graduate of the Hahnemann School of Medicine/Drexel University. She completed her Neurology training at the University of Maryland Medical System, as well as a fellowship in Neurophysiology.
Dr. Abbasi was practicing Sleep Medicine in North Carolina for over 20 years, attending to patients with full spectrum of sleep disorders. Her special interests include Obstructive Sleep Apnea, Narcolepsy and Restless leg Syndrome.
Dr. Abbasi is on the Board of Directors for the American Academy of Sleep Medicine (AASM). She has been involved with multiple committees for the AASM and served as the AASM advisor to the AMA RUC ( American Medical Association Relative Value Scale Update Committee). Her area of expertise includes coding and compliance related to sleep medicine issues. She lectures nationally on various topics.