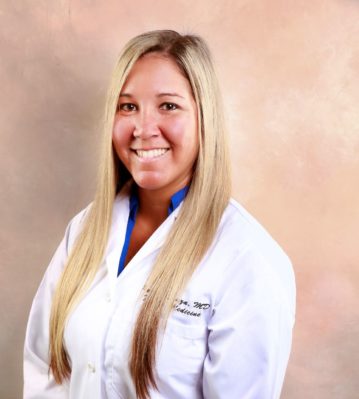 Karen De Souza Ferreira Hunt, MD
Specialties:
Family Medicine
Karen De Souza Ferreira Hunt, M.D., is a graduate of Universidad San Martin de Porres in Lima, Peru.  She trained in family medicine at North Shore LIJ-Southside Hospital in Bay Shore, Long Island, New York.
Dr. Souza is board certified in family medicine, and has been practicing in Southwest Florida since 2016.
In her free time, she enjoys singing, songwriting, and illustrating. She fluent in English, Spanish, and French!