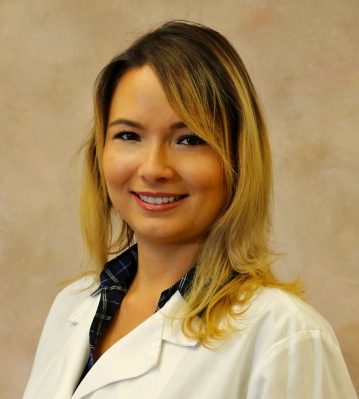 Lorena Gutierrez, APRN
Specialties:
Nurse Practitioner
Lorena Gutierrez, APRN, earned her Bachelor of Science in Nursing from Edison State College in Fort Myers, Florida.  She went on to complete her Master of Science in Nursing as a Family Nurse Practitioner from Kaplan University.
She is a professional member of the Florida Nurse Practitioner Network and is fluent in Spanish.
Lorena has been treating patients in Southwest Florida for over 11 years! She welcomes you to he location.