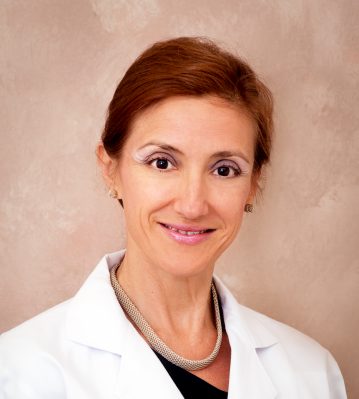 Maria Julia Del Rio-Giles, M.D.
Specialties:
Internal Medicine
Maria Julia Del Rio-Giles, M.D., internal medicine physician, earned her degree at Universidad De Buenos Aires in Buenos Aires, Argentina.  She completed her residency at Mayo Clinic Jacksonville in Jacksonville, Florida.
Dr. Rio-Giles is board certified in Internal Medicine Advanced Cardiovascular Life Support.
She is a member of the Mayo Clinic Alumni. and She is fluent in Spanish, and German.
Dr. Rio-Giles is professionally interested in diabetes, hypertension, thyroid problems, lipid management, health maintenance, and women's health.  In her spare time she enjoys dog training.
In 2002 she was named Physician of the Year by Hawthorne Village.
She welcomes you to her location.