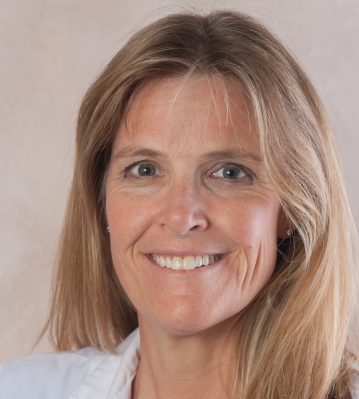 Patricia Poling, M.D.
Specialties:
Internal Medicine, Pediatrics
Board Certification:
Board Certified in Internal Medicine & Pediatrics

Professional Education:
B.A.:
Harvard University, Cambridge, MA (Psychology), Cum Laude, 9/87 to 6/91
M.D.:
Columbia University College of Physicians and Surgeons, New York, NY (National Health Service Corp. Scholarship Recipient, Class Representative for committee to assist impaired Medical students, Co-coordinator / teach to local junior high students about substance abuse, Eucharistic minister, Human Rights Externship in Alaska with Indian Health Service), 8/91 to 5/95

Residency:
Ohio State University Medical Center & Nationwide/ Columbus Children's Hospital – Combined Internal Medicine/Pediatric Residency), Columbus, OH, 7/95 to 6/99
Professional Experience:
Adjunct Associate Clinical Professor, University of North Carolina School of Medicine, Department of Internal Medicine, 7/01 to 12/03
Caswell Family Medical Center, Medical Director, Internal Medicine and Pediatric Physician, Yanceyville, NC, 8/99 to 12/03
Person Memorial Hospital, Staff Physician in Internal Medicine and Pediatrics, Roxboro, NC, 8/99 to 3/05
Cleveland Clinic Florida, Department of Internal Medicine (Staff Physician for Internal Medicine/Pediatrics) Naples, FL, 5/05 to 5/06
Medical Surgical Specialists, Department of Internal Medicine/Pediatrics, Marco Island, FL, 5/06 to 5/09
Naples Medical Center (Poling Medical Center), Naples, FL, 6/09 to Present
Add'l Areas of Special Interest:
Procedures: PAPS, Skin Biopsies
Interests: Newborn care, Women's health, Pediatric obesity, Preventive health, Adolescent medicine, Rheumatology, Diabetes management, Asthma management & Public health
Professional Society Memberships:
National Health Service Corp.
American Academy of Pediatrics
American College of Physicians
Collier County Medical Society
Interests:
Soccer Coach
Student Advisory Committee with local elementary school
Running (1988 Boston Marathon and 1993 and NYC Marathon)
Mountain biking, camping, hiking, pets and reading.
Castle Connelly Winners:
2006, 2007, 2008, 2009, 2010, 2011