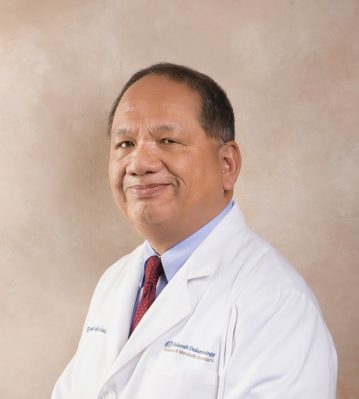 Raymond de la Rosa, M.D.
Specialties:
Endocrinology
Raymond de la Rosa, M.D., earned his Doctor of Medicine at the University of the Philippines College of Medicine in Manila. Dr. de la Rosa finished his residency in Internal Medicine at Lutheran Medical Center in Brooklyn, New York. He later completed his fellowship in Endocrinology in the Brown University Program in Providence, Rhode Island.
Dr. de la Rosa has over 24 years of experience as an Endocrinologist, and is certified by the American Board of Internal Medicine in Endocrinology, Diabetes and Metabolism. He is the author of several scientific articles in the area of diabetes, thyroid dysfunction and other metabolic conditions.
He has also served as a principal investigator in over 30 clinical trials for new diabetes treatments.