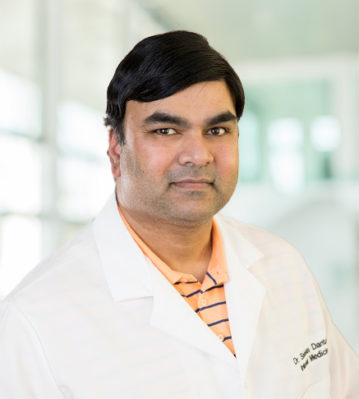 Srinivas R. Dantuluri, D.O.
Specialties:
Family Medicine
Srinivas Dantuluri, DO, is a graduate of Lake Erie College of Osteopathic Medicine in Bradenton. He trained in internal medicine at the University of Central Florida College of Medicine in Ocala.
Before a career in medicine, Dr. Dantuluri received a law degree from the University of Florida. He has been practicing medicine in Ocala since 2018.
Srinivas Dantuluri, DO is board certified in internal medicine.
Education:
2015 – Present: University of Central Florida College of Medicine
2017 – 2018: Cheif Resident at Internal Medicine Residency Program in Ocala
2016 – 2017: Senior Resident of the Year at Internal Medicine Residency Program in Ocala
2011 – 2015: LECOM Bradenton – Doctor of Osteopathic Medicine
2008 – 2010: Santa Fe College – Post Bacc- Pre-med
2002 – 2003: University of Florida Levin College of Law – Master's in law (Taxation)
1999 – 2002: University of Florida Levin College of Law – Doctor of Jurisprudence, with Honors
1998: University of Florida Warrington College of Business Administration – Bachelor of Science in Business Administration, with Honors