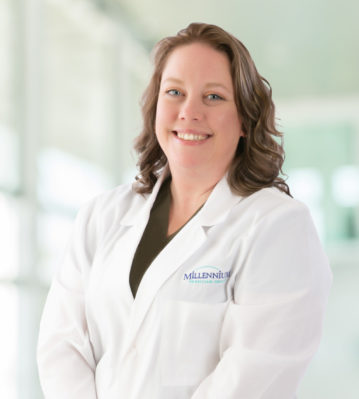 Tiffany Miller, APRN
Specialties:
Family Medicine, Nurse Practitioner
Fort Myers Family Medicine Advanced Provider Tiffany Miller, APRN, is your primary partner in health in Lee County, Florida. She's here to ensure you're engaged in your healthcare and connect you to a healthier life.
Education: Master of Science in Nursing, Chamberlain University, Downers Grove, Illinois
Specialty: Family medicine
Founded in Port Charlotte, Florida, in 2008, and now headquartered in Fort Myers, Millennium Physician Group has quickly become the leading independent physician group across Florida. Services center on primary care and are complemented by specialty care, walk-in centers, radiology and lab services, telehealth, wellness programs, home health, hospital care, and much more. Nationally recognized as a consistently top-rated Accountable Care Organization with consistently high levels of physician engagement, Millennium aims to create a genuinely connected healthcare experience for patients and be your connection to a healthier life.